Banyak dari kita yang mempunyai koleksi video. Video-video tersebut bisa berupa video film atau video klip yang berisi lagu-lagu kesayangan. Tentu saja pada video tersebut terdapat iringan lagu atau music atau audio yang lain. Musik, audio atau lagu yang ada dalam video tersebut bisa jadi lagu atau audio kesayangan kita, sehingga ketika ingin mendengarkan lagu tersebut maka yang dilakukan adalah dengan memutar video.
Terkadang kita kesulitan mencari lagu yang ada di video tersebut dalam file mp3 atau file audio yang lain untuk diputar dengan menggunakan pemutar audio atau bisa juga diputar menggunakan handphone, ipad, dsb. Jika demikian yang anda rasakan, maka tidak perlu lagi repot-repot mencari file mp3 dari audio tersebut, karena anda bisa convert video menjadi audio. Artinya anda bisa mengambil audio, music, lagu dari video sebagai file audio seperti mp3, WAV, WMA, OGG, ACC, M4A, FLAC atau lebih tepatnya convert video to MP3, WAV.
Untuk itu kita membutuhkan bantuan software convert video to audio yaitu Music Editor Free. Dari namanya bisa ditebak bahwa software ini merupakan software gratis. Meskipun gratis, namun kemampuannya sangatlah luar biasa.
Install dan jalankan program tersebut.

Pada menu Home klik Import from video.

Pada jendela yang muncul klik add video kemudian browse file video yang akan anda convert menjadi music audio. Jika sudah klik Next.

Tentukan output folder penyimpanan file dan pilih salah satu format file audio pada pilihan convert to.

Setelah itu klik Convert kemudian tunggu proses sampai selesai, maka audio di dalam video tersebut telah menjadi file audio sepenuhnya dan bisa anda gunakan sesuai kebutuhan anda.
Password : indosoftgame
Tips: jika ingin download dengan cepat, bisa gunakan Internet Download Manager, dengan download di sini.
Title:

Cara Mengambil Lagu dari Video Menggunakan Music Editor Free

; Written by

Ilham Adi Murdiono

; Rating Blog:

5

dari 5
Written by : Ilham Adi Murdiono - All about Software and Games - Tutorial for Blogger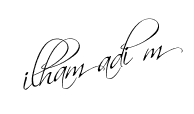 Thanks for
Cara Mengambil Lagu dari Video Menggunakan Music Editor Free
. Free and Enjoy :D , source: